ABOUT US
Solar Wadi is one of the first independent Omani power company that invests in, builds and operates Renewable Energy power plants. Established by a group of pension funds, Omani Investors and international Solar Developers. Majority held by Omani Shareholders.
Renewable energy is the most abundant and available energy source on Earth. Solar Wadi is dedicated to harvesting that energy in an environmentally responsible way, as part of a global transition from fossil fuels.
The shareholder and team behind Solar Wadi have delivered over €5bn of renewable energy investments over the last 20 years.
WE DEVELOPED SYSTEMS AROUND THE WORLD
Solar Wadi Shareholders executed projects all over the world:
America, Europe, Asia and Africa
ENERGY SECURITY
Contribute in meeting the future electricity demand and introduce diversity in the Energy production
ENVIRONMENTAL IMPACT
A 100MW will save around 160.000 tons/year of CO2 emissions
(the same as planting 1million trees in 20 years)
ECONOMICAL GROWTH
Help the private sector grow by reducing electricity costs and introduce new highly skilled job opportunities in Oman
PROJECT INITIATION
Solar Wadi team can provide tailored solutions by conducting all required assessments including technical and feasibility studies on behalf of clients.
INVESTMENT
SOLAR WADI will provide the needed funds required for the development
TECHNICAL KNOWLEDGE
Solar Wadi will ensure the provision of world-class quality in operations, maintenance and asset management and clients can be assured of excellent continuity of supply during daytime hours.
ABDULLAH AL-MA'AMARY
Chairman
HILAL AL BUSAIDY
Chairman
H.E. MOHAMMED AL MAHROUQI
Board Member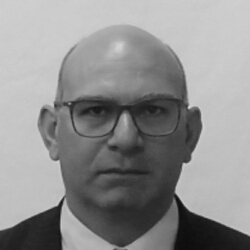 WISSAM ANASTAS
Managing Director
ABDULLAH AL BADRI
Board Member
Knowledge Oasis Muscat, 3rd Floor
Muscat, Sultanate of Oman
T: +968 24155639
info@solarwadi.com
P.O. Box 11, P.C. 135, KOM